About Me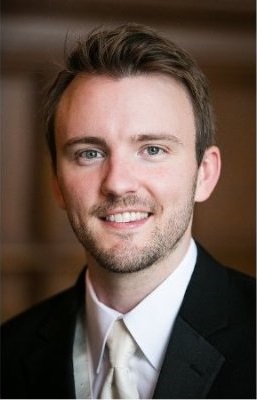 CTO of multiple subscription-based startups launching products in the Fintech space. Product focuses include: investing, wealth management, investment pipelines, opportunity strategy optimization and tuning, stocks and options, machine-learning for algorithmic investing, building custom technical indicators, real-time investment opportunity notification systems, back-testing and forward-testing algorithms and investment strategies for faster identification of profitable trading opportunities.
A Quantitative Systems Architect with deep understanding of trends and expertise in core, complex technologies. Over 10 years of experience in software architecture, design and implementation of large distributed, real-time systems across a variety of environments. Focused on executing aggressive timelines that add value to businesses and their products by leveraging technology, process and best practices.
An Inventor of U.S. Patent 9,342,299 for "Deployment optimization for activation of scaled applications in a multi­tenant platform­as­a-service (PaaS) system".
Responsible for startup product technical vision, strategy and roadmap.
Architected and trading with distributed real-systems: news event pipeline, intraday and compression pricing engine, multiple notification and delivery systems, and a mass screener tracking system.
Creator of investment technologies: backtesting engine, forward testing engine, price prediction playbook, option price calculator, spread profitability analysis, and an algorithmic genetic engine.
Third-party integrations: Finviz, Yahoo Finance, Google Finance, TD Ameritrade, and the SEC.
Product development, architecture and continual alignment to maximize sales.
Building technology to increase customer acquisition and retention.
Manage technology team and cultivating a culture of success.
Extensive experience building high performance distributed systems at scale through services and message queues.
Strong leadership qualities with experience in Agile project and resource planning, requirements gathering and prioritization, client interaction, due-diligence, cost analysis and estimations.
Motivations, Hobbies and Interests
I am always interested in a challenge.
I originally wanted to create and develop video games so I moved to San Diego to work at Sony Online Entertainment, but found my real calling building cloud technologies to help my customers be better investors. It is quite rewarding working on growing a user base while creating my own real-time investment platform. I built this technology through years of learning how to design, implement and enhance distributed software systems.
Spending time with my family.
I love working on a challenge.
Building something people love.
Enjoying the beauty of data-driven solutions
A belief that science + statistics can show how to improve almost any product and investment strategy.
Building complex systems that heal themselves.
Finding good creativity tunes on SoundCloud or Spotify.
Leading teams on agressive timelines.
Helping others.
Teaching those around me.
Enjoying the Golden Age of software engineering.
Juggling a soccer ball.
Always building something...
Want to talk more?